No Energy
No Energy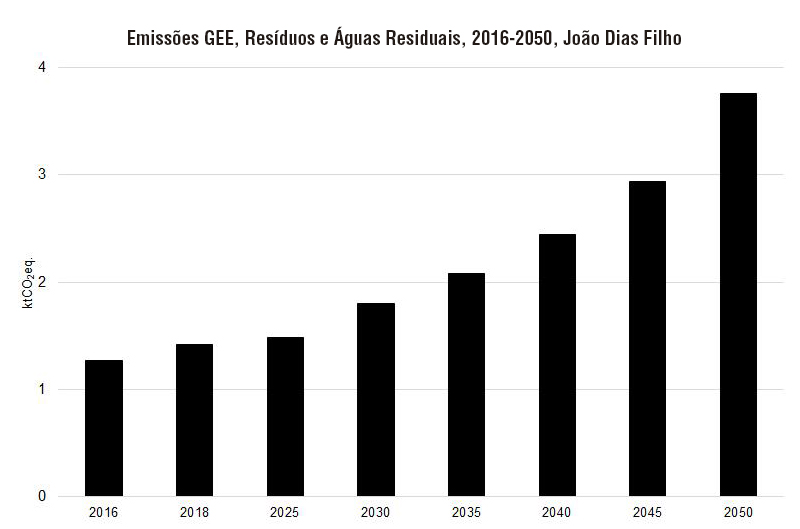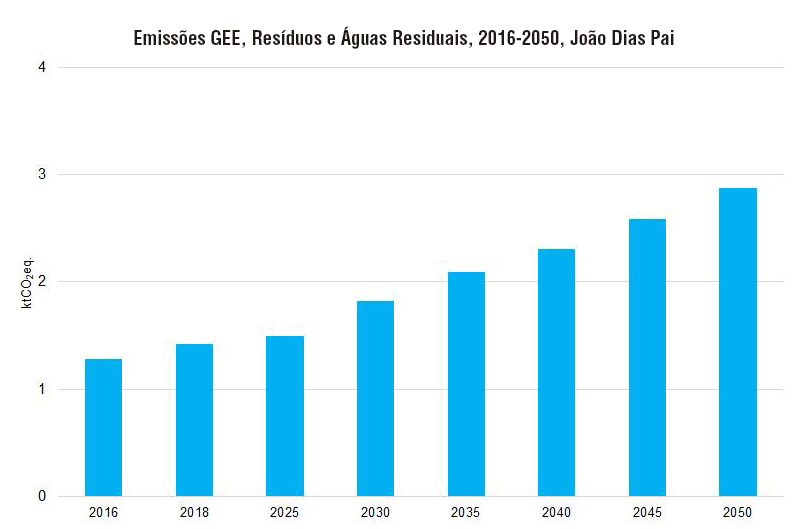 Waste and Wastewater emissions
In ARP, access to basic sanitation is precarious or practically non-existent, particularly in rural areas.
As for the waste sector, although the collection is functional in the urban area is deficient in the rural area and their separation is scarce.
The impact of the solid waste and wastewater sector, in terms of greenhouse gas emissions, is reduced when compared to other sectors.
In the João Dias Filho scenario, the projections point to an increase of 66% in emissions in 2050, compared to 2016.
The introduction of mitigation measures in the João Dias Pai scenario leads to a smoother increase in emissions (56%) in 2050 compared to 2016.
This sector, and despite the implementation of mitigation measures, is largely related to population and economic growth, with a trend of growth in emissions, smoothed by the introduction of mitigation measures.